Picture this: a warm summer evening, a gentle breeze rustling through the trees, and you, comfortably lounging on your outdoor sectional, enjoying the company of friends and family.
Creating a cozy and functional outdoor living space is essential for those seeking a slice of paradise right in their backyard.
In this comprehensive guide, we will explore the world of outdoor furniture, with a particular focus on outdoor sectional, and help you find the perfect one to transform your outdoor living space into a haven of comfort and style.
Choosing the Right Material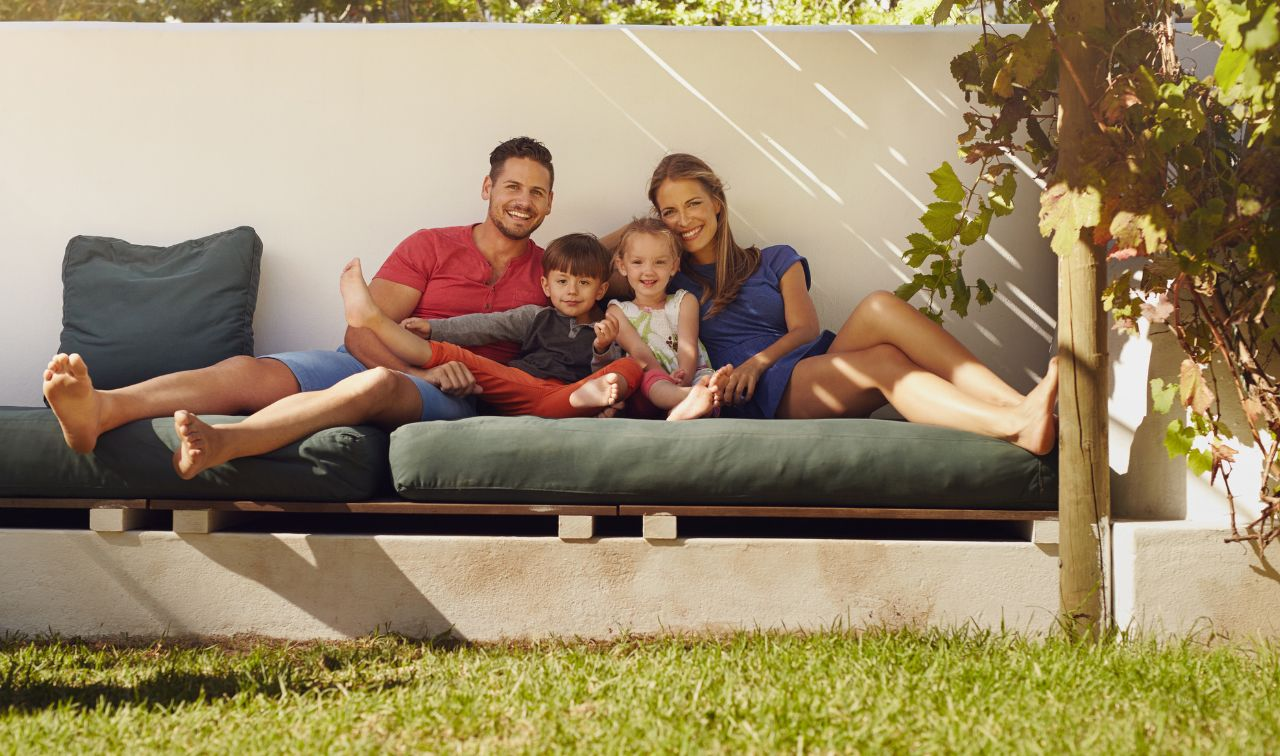 Your outdoor space is an extension of your home, a place where you can unwind, entertain, and connect with nature. The key to making the most of your outdoor space is selecting the right outdoor sectional or outdoor sofa. With a plethora of options available in the market, it can be overwhelming to make a choice.
But fear not, as we guide you through the process of finding the perfect outdoor sectional sofa to transform your outdoor furniture into a cozy and functional outdoor haven.
Wicker Wonder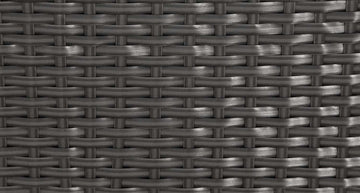 Wicker sectionals are a popular choice for outdoor living spaces. They exude a timeless charm and are incredibly durable. Wicker resists moisture, making it perfect for outdoor use. These sectionals are lightweight, making rearranging a breeze. The Perfect Outdoor Sectionals for a Cozy and Functional Outdoor Space should include a wicker wonder.
Classic Comfort with Wood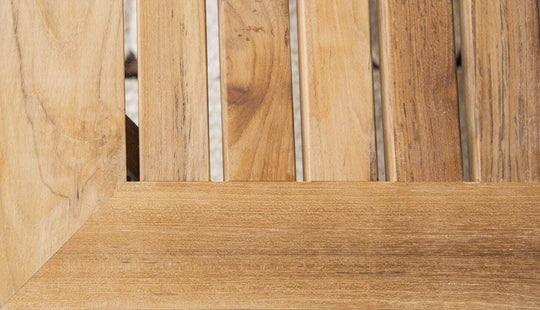 When it comes to outdoor furniture, especially outdoor sectional, choosing the best outdoor sectionals can be a pivotal decision in creating a comfortable and stylish outdoor living space. However, if you're drawn to classic beauty and sturdiness, wooden outdoor sectional may be the perfect choice for you.
Wooden outdoor sectionals, crafted from materials like teak and cedar, stand out for their timeless appeal and natural resistance to decay and insects.
These qualities make them excellent options for those who appreciate both aesthetics and durability in their outdoor furniture. With proper maintenance, these wooden sectionals can last for years, offering enduring comfort and timeless aesthetics that seamlessly blend indoor furniture sophistication with outdoor functionality.
Sleek and Modern: Metal and Aluminum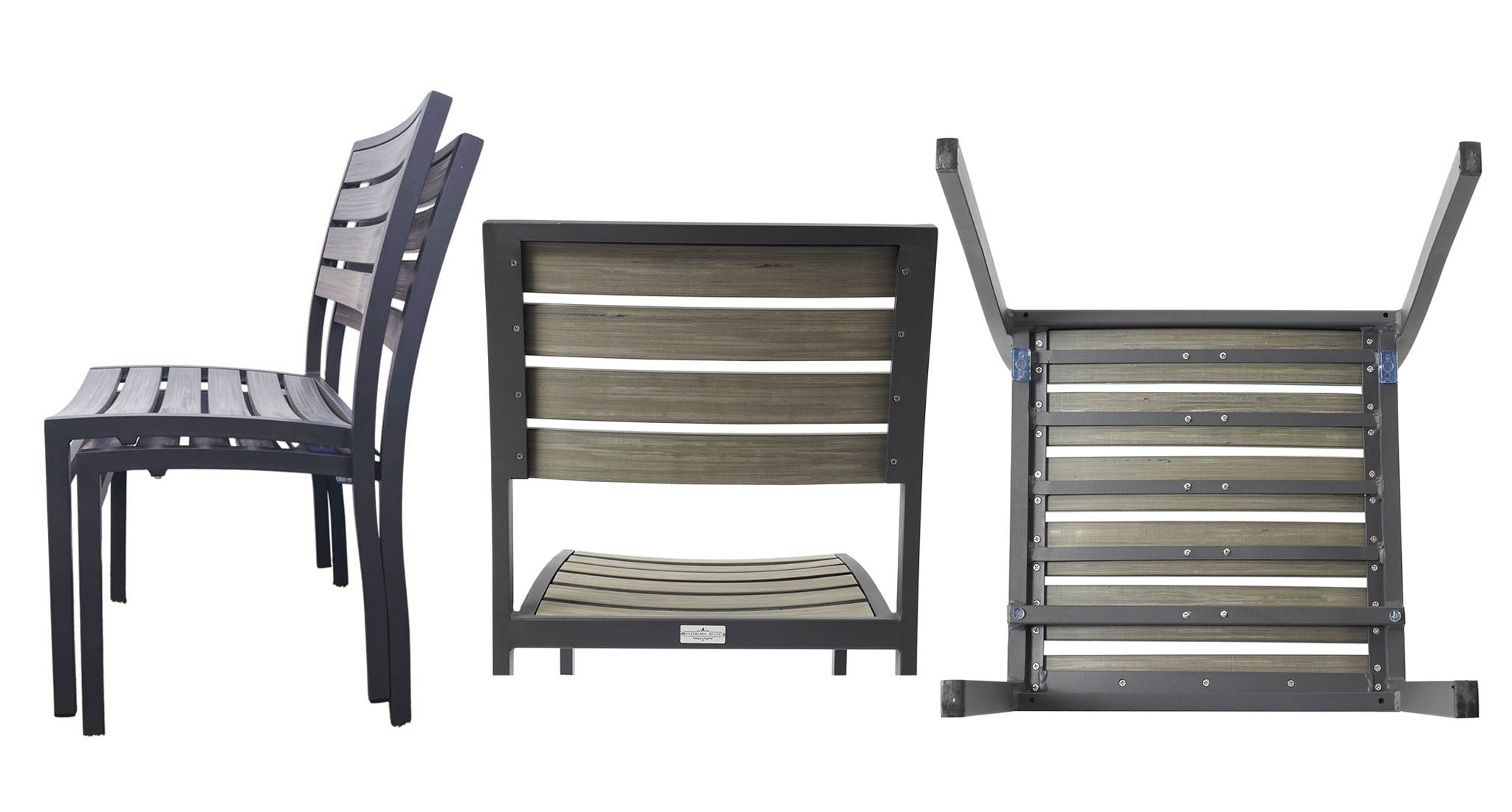 For a contemporary outdoor space, consider metal or aluminum sectionals. They are sleek, stylish, and easy to clean. Aluminum, in particular, is rust-resistant, ensuring longevity even in humid climates.
Cushioning Matters
Plush Perfection
When it comes to outdoor sectionals, cushioning matters. Opt for sectionals with plush cushions that are water-resistant and UV protected. This ensures that your seating remains comfortable and retains its vibrant colors even after exposure to the elements.
Easy Maintenance
Look for cushion covers that are removable and machine washable. This makes cleaning a breeze, ensuring that your outdoor sectional always looks its best.
Size and Layout
Measuring Up
Before making a purchase, measure your outdoor living space carefully. Consider the layout and placement of your sectional. It should allow for easy movement while providing ample seating. The Perfect Outdoor Sectionals for a Cozy and Functional Outdoor Space should fit seamlessly into your environment.
Modular Versatility
Modular sectionals are a fantastic choice for flexibility. You can rearrange the pieces to suit different occasions, from intimate gatherings to larger parties. This adaptability is key to creating a functional outdoor space.
Weather Resistance
All-Weather Wonders
When choosing the best outdoor sectionals or a modular outdoor sectional for your outdoor space, it's essential to consider their ability to withstand the elements.
Your outdoor sofa should be crafted with weather-resistant materials that can endure the challenges of changing weather conditions without fading, warping, or deteriorating.
Investing in quality when selecting a sectional sofa for your outdoor oasis is a wise decision. It ensures that your outdoor furniture will not only provide comfort and style but also stand the test of time, allowing you to enjoy your outdoor living space for many years to come.
Accessories and Decor
Picking the Perfect Accessories
Enhance the coziness and functionality of your outdoor living space with the right accessories. Consider adding outdoor rugs, throw pillows, and side tables. These elements not only add style but also practicality to your space.
Lighting Magic
Outdoor lighting can transform your space into a magical retreat. String lights, lanterns, and candles create a warm and inviting atmosphere for those late summer nights.
Maintenance and Care
Regular TLC
To ensure that your outdoor sectional sofa continues to grace your outdoor living space at its best, it's essential to prioritize regular maintenance.
Keeping your outdoor sofa in top condition involves a few key steps. Start by cleaning the cushions regularly to remove dirt and prevent staining.
Wipe down the frame to remove dust and debris that can accumulate over time. During the off-season or when not in use, it's advisable to store the cushions indoors to protect them from the elements and potential damage.
This simple yet effective care routine will significantly extend the lifespan of your sectional, allowing you to enjoy the comfort and style of one of the best outdoor sectionals for years to come.
FAQs
Q: Can I leave my outdoor sectional outside all year round?
A: While outdoor sectional are designed to withstand the elements, it's advisable to cover or store them during harsh winters to prolong their lifespan.
Q: What are the benefits of modular outdoor sectionals?
A: Modular sectionals offer versatility, allowing you to customize your seating arrangement to suit different occasions.
Q: How do I clean the cushions of my outdoor sectional?
A: Most outdoor cushion covers are removable and machine washable. Follow the care instructions provided by the manufacturer for the best results.
Q: Are there eco-friendly outdoor sectional options available?
A: Yes, some outdoor sectionals are made from sustainable materials like bamboo and recycled plastics, making them eco-friendly choices.
Q: Can I add a canopy or shade to my outdoor sectional?
A: Yes, many outdoor sectionals come with options for adding canopies or shades to protect against the sun's rays.
Q: What is the ideal seating capacity for an outdoor sectional?
A: The seating capacity depends on the size of your outdoor living space and your entertaining needs. Measure your space carefully to determine the best fit.
Benefits Of Choosing Madbury Road When Buying An Outdoor Sectional Furniture
When it comes to creating the perfect outdoor patio, a few elements are as essential as a comfortable and stylish sectional sofa. This piece of outdoor furniture, often referred to as an "outdoor sectional," provides a welcoming space for relaxation and conversation. Among the multitude of options available in the market, Madbury Road stands out as a premier choice for those seeking the best outdoor sectional with a modular design and comfy cushions.
1. High-Quality Sectional Sofas: Madbury Road offers a wide selection of sectional sofas designed to elevate your outdoor space. Crafted with meticulous attention to detail, these sectional sofas are built to withstand various weather conditions, ensuring your outdoor investment lasts for years to come.
2. Modular Design for Versatility: The modular design of Madbury Road's outdoor sectional furniture allows you to customize your outdoor seating arrangement to fit your specific needs. Whether you have a spacious patio or a cozy corner, these sectionals can be shaped and rearranged to maximize your outdoor space's potential.
3. Comfortable Cushions: Madbury Road understands the importance of comfort when it comes to outdoor seating. Their sectional sofas come with plush and durable cushions, ensuring that you and your guests can relax for hours on end. The company offers a range of cushion options to suit your preferences and style.
4. Extensive Range of Outdoor Furniture: While Madbury Road specializes in outdoor sectionals, they also offer a diverse range of other outdoor furniture pieces. From chairs and tables to outdoor accessories, you can find everything you need to create a cohesive and inviting outdoor living area.
5. Best Outdoor Sectional Selection: With a reputation for quality and style, Madbury Road has earned its place as a top choice for those in search of the best outdoor sectional options. Their commitment to excellence is reflected in the reviews and testimonials of satisfied customers.
When you're in the market for outdoor sectional furniture, Madbury Road should be your go-to choice. Their modular designs, comfortable cushions, and extensive range of outdoor furniture make them a standout option.
Transform your outdoor patio into a cozy and functional oasis by selecting a Madbury Road sectional sofa that suits your style and space. Enjoy the great outdoors in comfort and style with Madbury Road's exceptional outdoor sectional furniture. Contact Us Today!
Conclusion
In the quest for the perfect outdoor sectionals for a cozy and functional outdoor living space, careful consideration of materials, cushioning, size, and accessories is key. Your outdoor oasis awaits, and with the right outdoor sectional sofa, including an outdoor sofa or a specially shaped sectional like an I-shaped sectional, you can create a haven of comfort and style that will be the envy of all your guests. So, go ahead and elevate your outdoor experience to new heights with the perfect outdoor sectional.